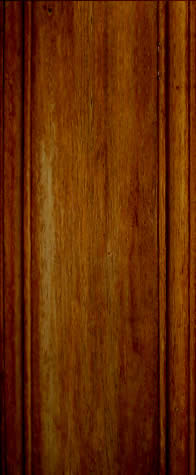 Grand Oaks 

Timber Framing


CANCELLATION & REFUND POLICY

Because of the nature of planning the courses so far in advance and the limited available slots for participants, if for some reason you should not be able to attend for your scheduled week, please let us know as soon as possible.   If you call and cancel 30 days before the Timber Frame Course is to begin you will receive a 90% refund of your registration fee.  If you cancel between 29 and 15 days before the course you will receive a 50% refund of your registration fee.  If you cancel with 14 or less days before the course begins, we may not be able to refund any of your fee.  You  may have the option of signing up for another week, if space is available.  If a replacement can be found with 14 days or less before the course begins, you may receive a refund.  Emergencies will happen and we will work with you to be as fair as possible, but please understand a lot of planning and preparation happens before you arrive at Grand Oaks. Your fees are necessary to make this a successful timber framing course!

"Scott is obviously experienced and knowledgeable in his profession... If anyone is interested in learning this ancient art, Scott is the person to teach you." 

                                                                                                     K. F., Champaign, IL

"Architecture is the oldest form of art."

The timber framing course makes a GREAT GIFT for that SPECIAL PERSON WHO LOVES WOOD WORKING!

Grand Oaks Guarantee

  If at the end of a workshop, you feel you have not acquired sufficient information about constructing a timber frame I will fully refund your tuition payment.  The money spent on this course will more than pay for itself if you are interested in cutting and building your own timber frame!

                       Scott Stevens


"There are many fine things which you mean to do someday, under more favorable circumstances.  But the only time that is yours is the present."









Greenville Kleiser (1868-1953)
Complete the form below to register for a workshop.

"Now fear the LORD and serve him with all faithfulness. Throw away the gods your forefathers worshipped beyond the River and in Egypt, and serve the LORD. But if serving the LORD seems undesirable to you, then choose for yourselves this day whom you will serve, whether the gods your forefathers served beyond the River, or the gods of the Amorites, in whose land you are living. But as for me and my household, we will serve the LORD."

                                                                  Joshua 24:14-15

Payment must be made in full amount to be registered for the workshops. 

"I can do everything through Him who gives me strength"

                            Phillipians 4:13

Workshop Fee

 for 1 person

Use the links above to pay online with a credit card or Paypal.  If you would like to mail a check, submit a payment to:

GRAND OAKS TIMBER FRAMING

1008 GWYNN RD

LEBANON TN 37090

Check which week you would like to attend.