Grand Oaks Timber Framing

November 2-8, 2003 workshop

  We had another excellent week for the workshop.  The weather at the beginning of the week was almost like early summer and although it turned a little chilly towards the end of the week, we had a beautiful day for the raising.  Participants were from Illinois, Florida, Missouri, Texas and Washington and this "Italian guy" kept showing up throughout the week!  The joinery on this frame was excellent.  Any future timber frames built by these guys will be of fine craftsmanship!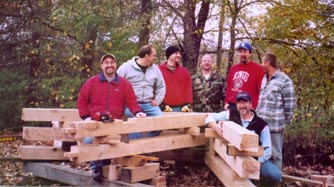 Timber framing produces friendships in the short span of one week.  This workshop had a synergy of its own that produced a lot of laughter throughout the week!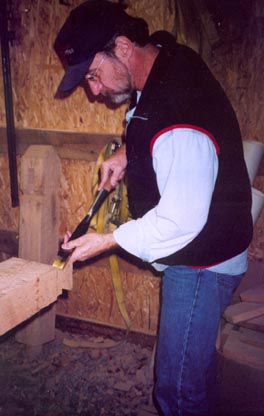 Trimming up a traditional dovetail joint.  This participant received the workshop as a birthday gift from his wife.  I have had several participants receive the workshop as a gift from their spouse.  So if anybody is looking for a perfect gift for that woodworking husband, this could be it!

"The workshop was given to me as a gift for my birthday and it was one of the best gifts I have received!"

                  Mike F., Missouri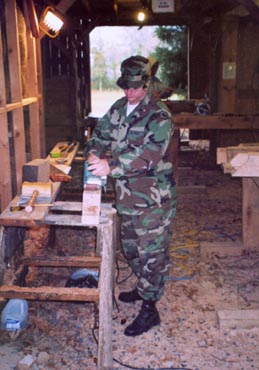 No, it is not timber frame boot camp.  There is no PT in the morning before sunrise, but you do burn some calories cutting joints and moving timbers.  Is it time to eat yet?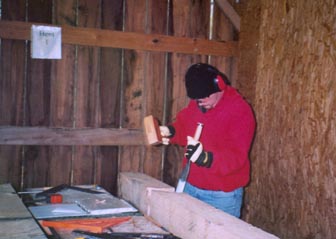 "Look Joseph, I did use my mallet and chisel this week!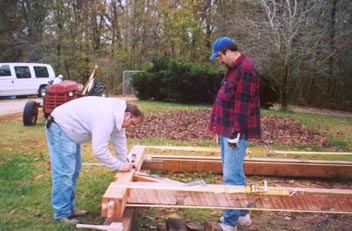 The crew for Bent 2 marking the peg holes to assemble their completed bent.  Hey, where is that Italian guy?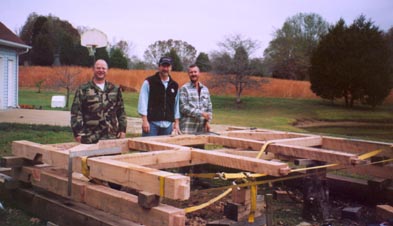 Very proud crew for Bent 3 with their nice fitting bent!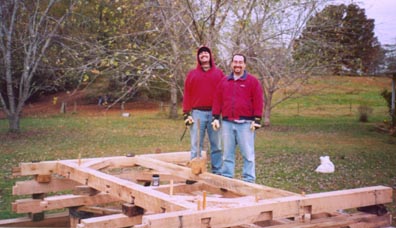 A very happy crew for Bent 1.  Those pieces actually go together and quite well!  Do you notice anything in common about these two guys?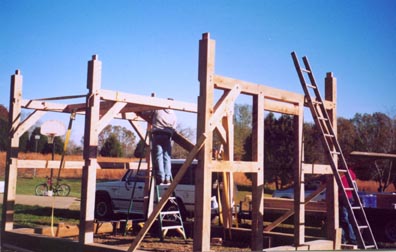 The 3 bents go up quickly with many hands.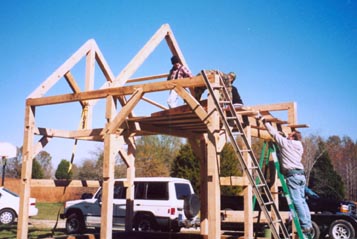 The rafters are lifted up by the ground crew and assembled and raised.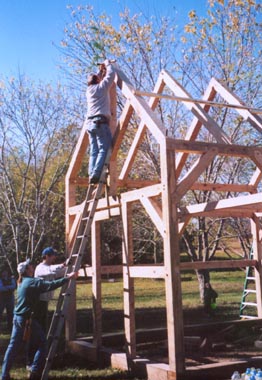 William was chosen by the group to attach the pine bough at the rafter peak to pay our hommage to the timbers!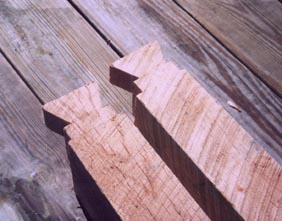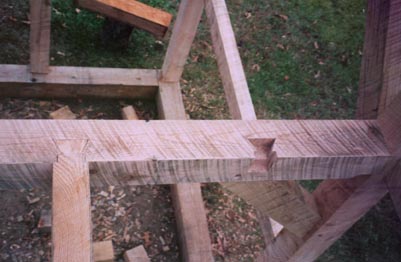 These guys did and excellent job on their joinery and with 8 guys cutting joints this was the first workshop that all of the timber pieces were cut.  The only pieces that were not completely finished were two common rafters that needed to be sanded!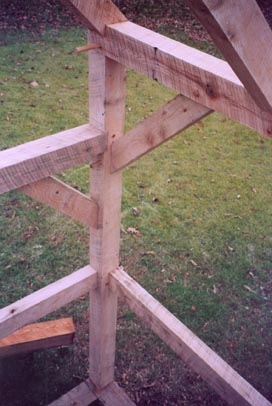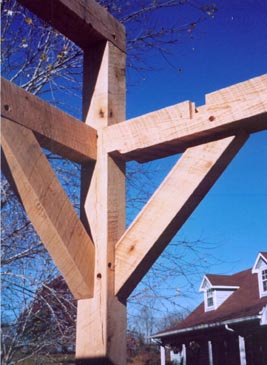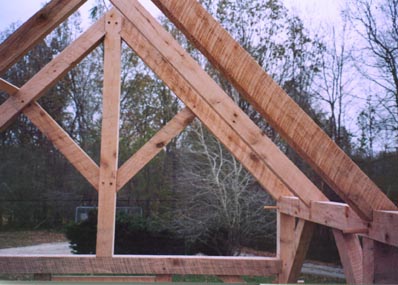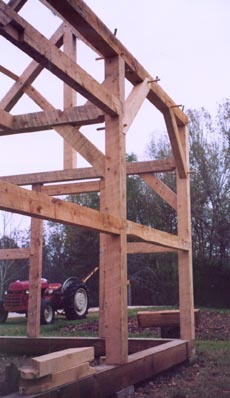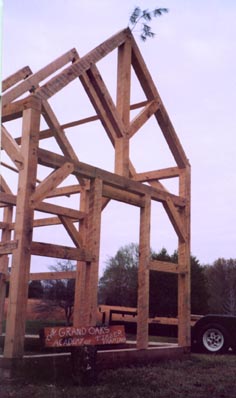 Housed dovetail tenons for the floor joists.

Housed Dovetail mortises in the beams.

Joinery in the corner of Bent 3.

There is a Kingpost on each end of this timber frame.

Joinery at the corner of Bent 1.

View along the side of the timber frame.

Completely assembled Bent 3 with the pine bough at the top!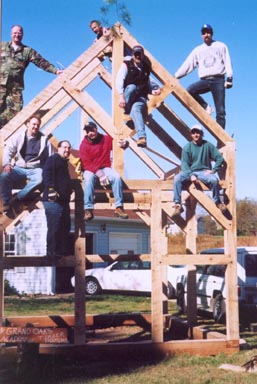 Another great looking Grand Oaks Timber Frame built by a  great group of people!

"I get by with a little help from my friends!"

                              John Lennon & Paul McCartney

Learning is the best of all wealth.  It is easy to carry.  Theives cannot steal it.  Neither fire nor water can destroy it, and far from decreasing, it increases with giving.




                                          Naladiyar-Divya
Scott is a hospitable and patient instructor, as well as a skilled timber framer. With this training, I am confident that I can build a structure of my own in the near future. I would heartily recommend the course to anyone.

      Mark M., IL