Grand Oaks Timber Framing

October 5 - 11, 2003 Workshop

  It was another great week.  To watch a diverse group of individuals come together and create a timber frame in the short time span of a week is an amazing event.  Participants were from Colorado, Indiana, Massachusetts and Washington.  We were short a participant, but these new timber framers did a great job on their joinery and a cut a great looking frame!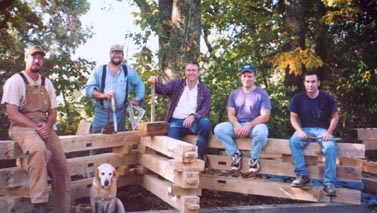 New group of timber framers from Grand Oaks Academy of Timber Framing happily sitting on their king post rafters!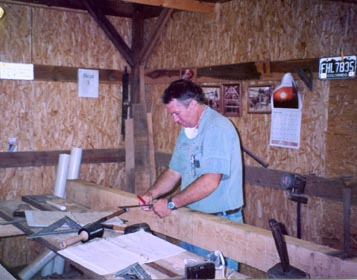 Drawing the joinery on the timber before you cut.  The first of many steps in building the timber frame!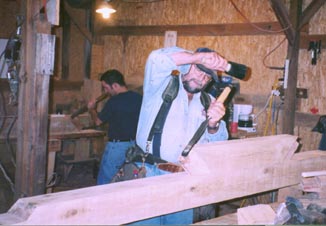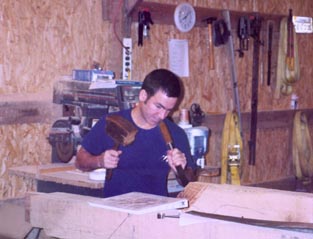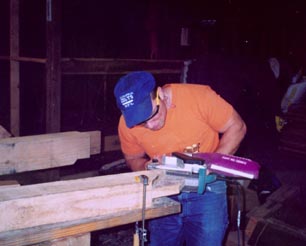 The final step at the sawhorse, sanding your timber before assembly.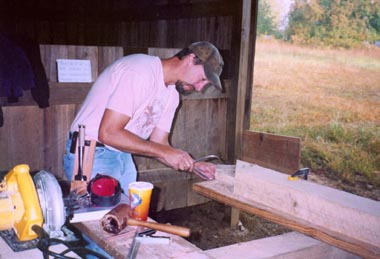 Another step in the process of building the timber frame, checking your tenon thickness with calipers.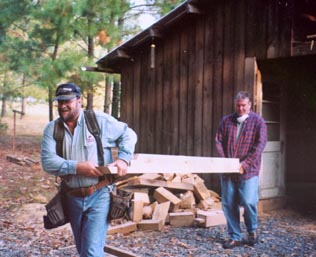 There is no way around it, timber framing requires you to move some heavy timbers by hand!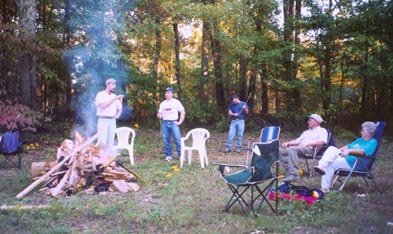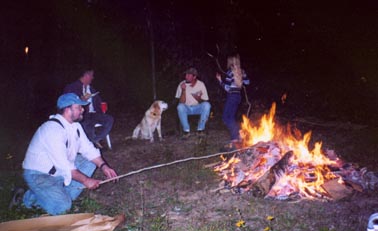 Relaxing around the campfire in the evening after a day of crafting joinery.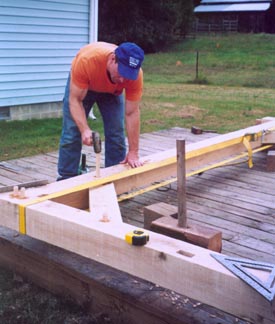 Pegging the bent together.

The assembled bents go up quick and easy!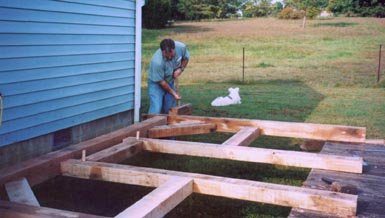 "Persuading" a joint together on Bent 3.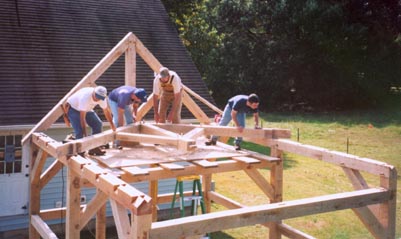 Raising the King Post rafters on the second level.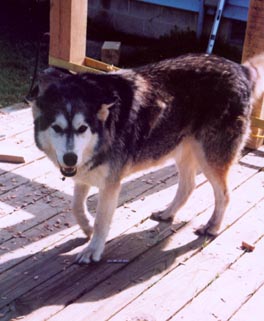 Grand Oaks Timber Framing mascot, "Oreo."  Oreo, a neighborhood dog, always shows up for the workshops and spends the week with us.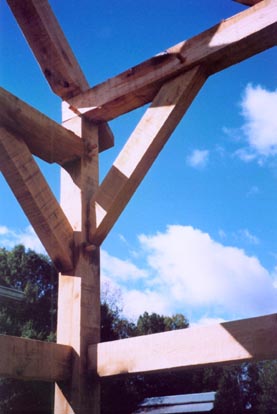 A great looking timber frame against a blue sky. It is almost a shame that you have to cover it up!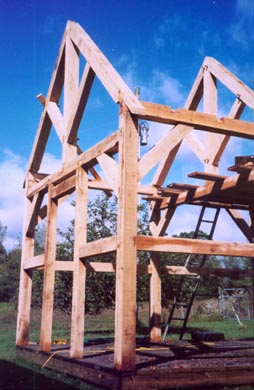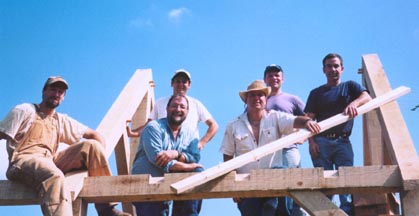 A very good looking timber frame crafted together by a great group of people.  It was a really nice week!

"Do not judge each day by the harvest you reap, but by the seeds you plant."






Robert Louis Stevenson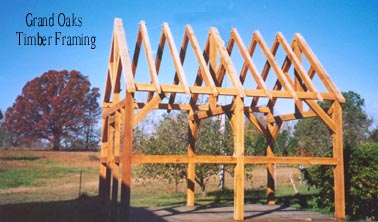 This frame is 12' x 16' and has 3 King post bents.  It has a common rafter roof center spaced on 2' centers.  The roof has a 12:12 pitch.  Every mortise is fully housed on this frame because it was designed to be an outdoor structure.  You could knock out just about every peg on this frame and nothing would happen to the strength of the frame!  This frame could also be enclosed also.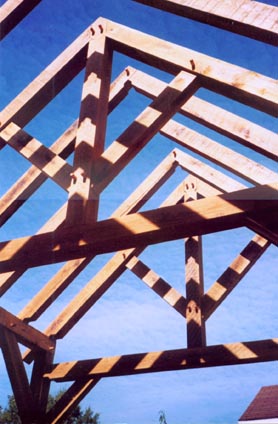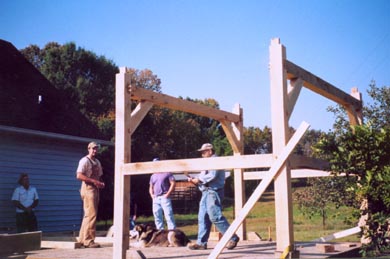 To purchase plans by check or Money Order mail your payment to:


Grand OaksTimber Framing

1705 Old Union Loop Rd

Paris, TN 38242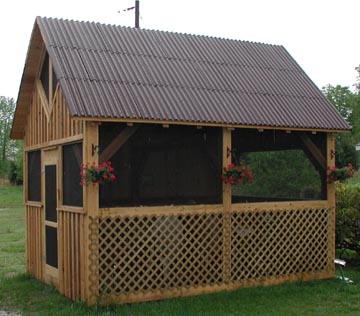 Finished timber frame on the outside.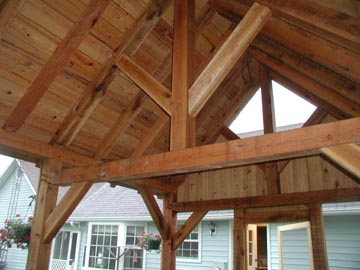 Inside the timber frame.  1" x  8" Cypress boards were used for the roofing and siding.

...Scott is a laid-back, patient guy that shows you how to layout and cut all your timbers the right way, then leaves you be to do it yourself. Then if you need help, he's right there with you one-on-one. If you want to experience a great timber framing course, look no further. This is the one!...









       Matt U., Indiana