It was another great week and another great group of new timber framers.  Participants were from California, Colorado, Illinois, Minnesota, Missouri and Ohio.  They cut some really nice joinery on a 14' x 16' oak timber frame and hand raised it on the final day.

Grand Oaks Timber Framing

April 23- 29, 2006 Introduction to Timber Framing Workshop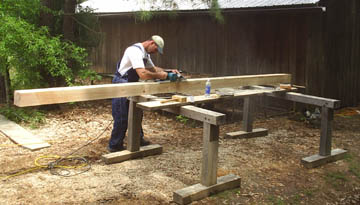 Starting the day by planing down the rough cut timbers from the sawmill.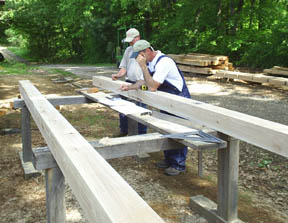 Timber framing requires a lot of thinking.  Even though you may have well drawn plans, the reality is that you very rarely have perfect sized timbers and adjustments have to be made.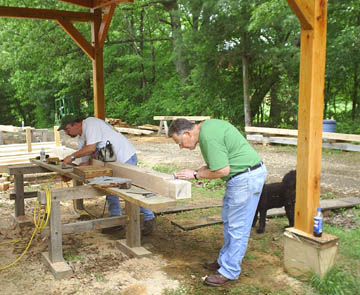 A father - son team work together on a beam.  The father, when, he was younger, built his own hand hewed log cabin.

Checking the saw for square.  Your joinery cut with power tools is dependent on the accuracy of your tools.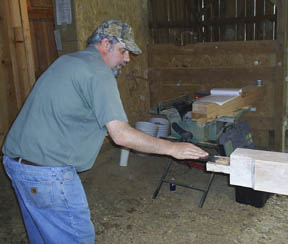 Cleaning up a tenon with a slick.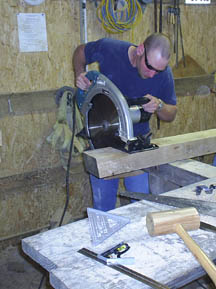 Making a cut with the big 16" saw.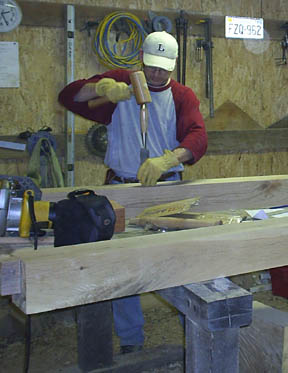 The chisel and mallet, the timber framers constant companions when cutting a frame.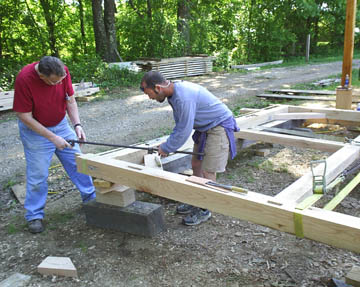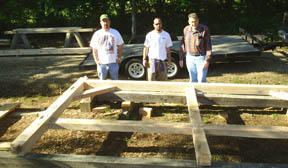 Trial fitting Bent 3.  The bent 3 crew with their successfully assembled bent below.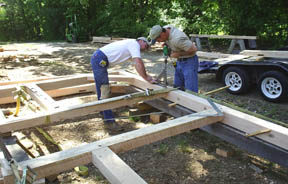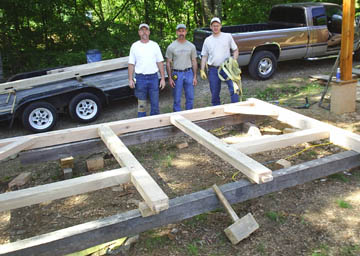 Using the speed square to get a straight peg hole with the 1" drill bit on Bent 1.  Below is the Bent 1 crew with their nice looking bent, complete with a doorway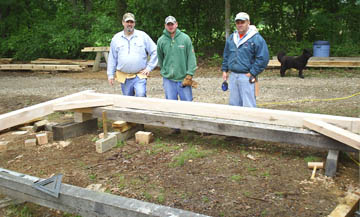 The Bent 2 crew put together a nice looking bent which is the center piece of the timber frame.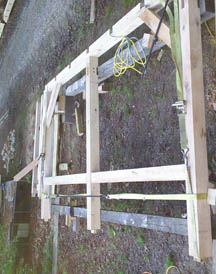 16 foot side of the timber frame trial fitted with the top plate, posts, wall girts and braces.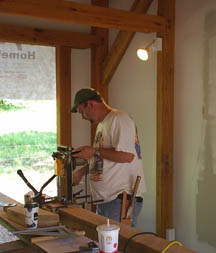 Using the chain mortiser in Scott's partially finished new timber frame workshop.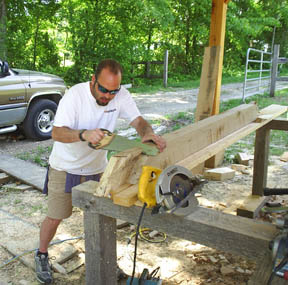 Finishing up a half dovetail on the collar tie.  Keep that hand saw nearby!  You can not always make the cuts with the circular saws.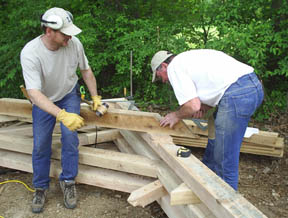 Making a minor adjustments on the collar tie for a tight fit.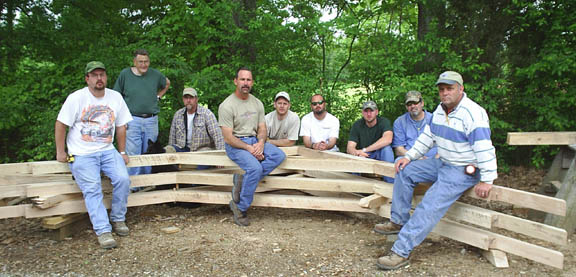 A new batch of Grand Oaks Timber Framers with their assembled rafters!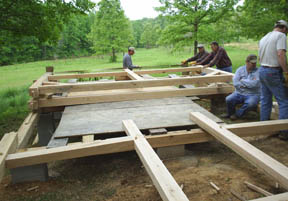 Assembling the bents in the proper order on the morning of the raising.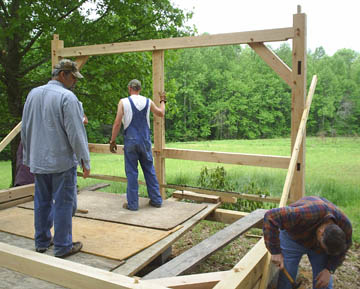 The first bent goes up and is temporarily braced with a 2x4.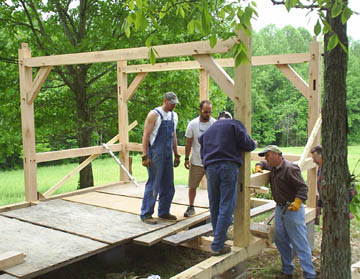 The second bent goes up and is held in place with the wall girts.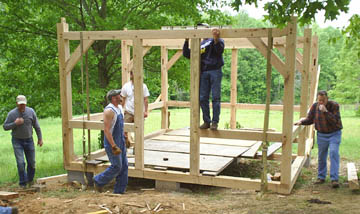 The final bent with the door opening is hand raised.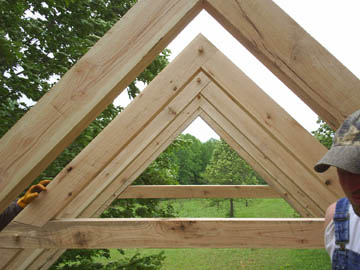 A view of the hand raised common rafters and rafters with collar ties.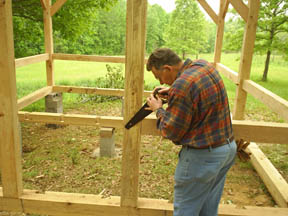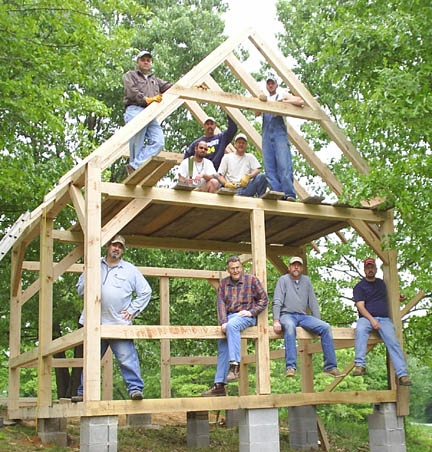 History is made again on April 29, 2006, at Grand Oaks Timber Framing with another hand raised timber frame.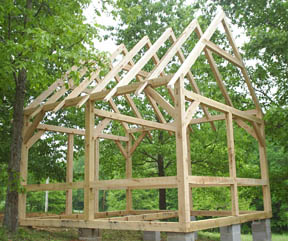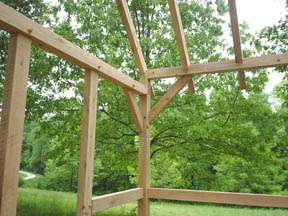 These guys cut some great joinery and this timber frame will be around for a long time for many generations to enjoy!

To purchase plans to cut this timber frame or any frame that you see on this website visit the
TIMBER FRAME STORE
"Excellent week of valuable timber framing experience.  I really believe I can do it myself now,... Scott is a good teacher and offers a unique experience."

            T.T., Ohio

"An excellent course in the building of a Timber Frame home.  Scott is a very knowledgeable, skilled teacher in the art of timber framing."






T.B., Missouri