Grand Oaks Timber Framing

March 23-29, 2003 Workshop

The following photos are of the participants and the timber frame that they cut during the week long work shop.  This course had participants from Illinois, Kentucky, Louisiana, Missouri, Pennsylvania and Tennessee.  It was a great week.  Everybody enjoyed working and learning together.   Each participant brought some new knowledge to the workshop that was beneficial for everyone there.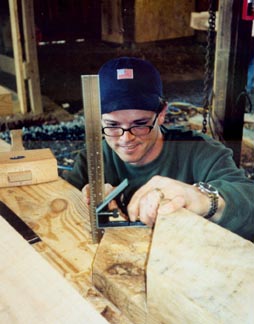 Checking the depth of a tenon.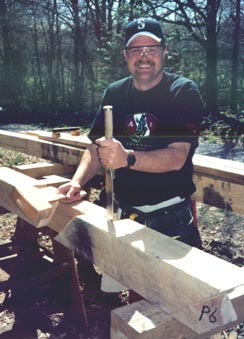 Cutting a mortise on a rafter.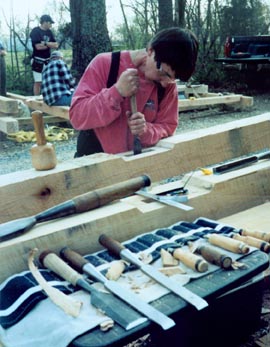 Cleaning out the sides of a mortise.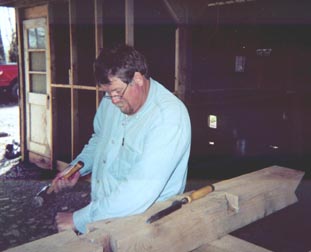 Cutting on a Dovetail Mortise.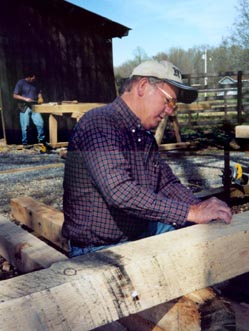 Drawing out a collar tie joint on the rafter.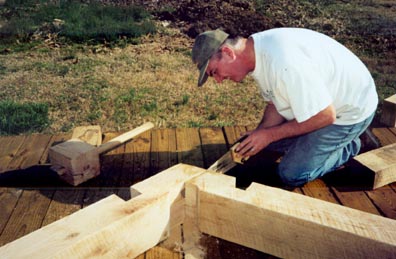 Kerfing out a joint for a tight fit.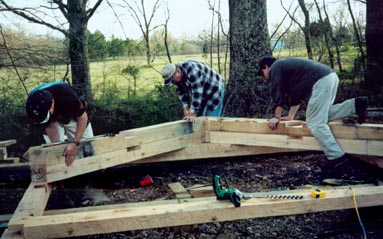 Assembly of the rafter timber pieces.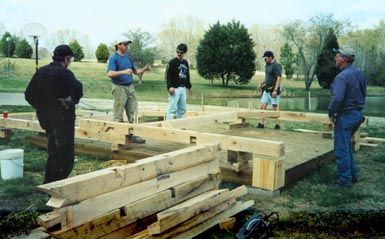 Preparing to raise Bent 1.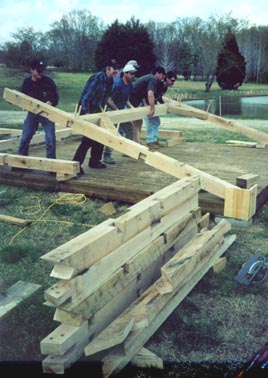 Setting on the plate to connect the 3 bents.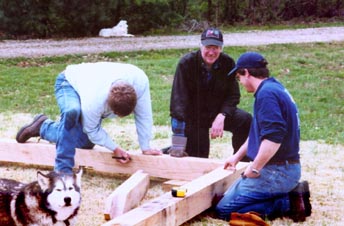 Drawing out the mortises for the braces.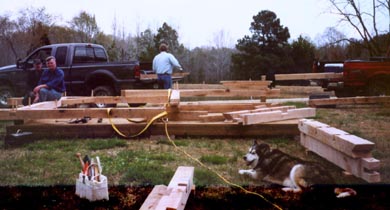 Getting all the timbers ready for the raising.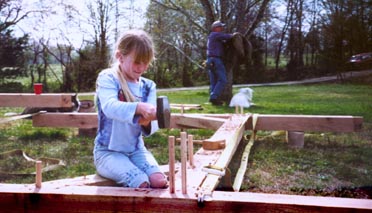 Everybody can lend a hand in the raising.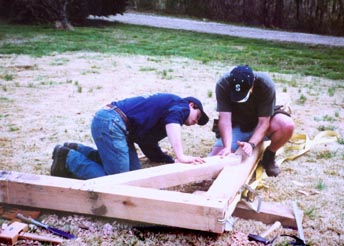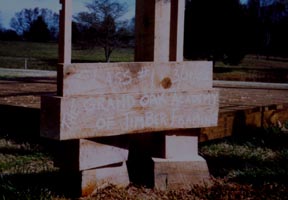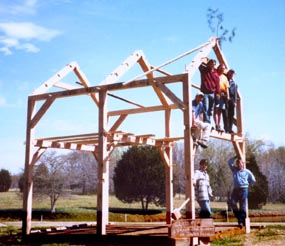 Final photo of the hand-raised timber frame.  We just made a little bit of history!  A hundred years from now this photo is going to be hanging inside of this timber frame!

"Sharing is the essence of teaching.  It is, I have come to believe, the essence of civilization....Without it, the imagination is but the echo of the self, trapped in a soundproof chamber, reverberating upon itself until it is spent in exhaustion or futility."








-Bill Moyers
"Excellent Workshop!  Highly recommend it!"








F.O., Missouri
"Great workshop on all aspects of basic timber framing. Solid teacher!"










   W.B., Louisana
"Great person, great class, a great experience!  Would go again in a heartbeat!"












D.A., Illinois
"Excellent workshop!  Great for beginners to experienced woodworkers."



E.S., Pennsylvania