It was another great week as usual!   We cut a 12' x 16' timber frame that I call the "Little House 2" plan.  In this workshop we cut the timber frame from cypress timbers.  Cypress is a relatively strong timber and it is very insect and rot resistant.  When it is dry it is very light.  It can be brittle, so you have to be careful with the joinery, but the weight compared to oak is pleasant and safer to work with.  I had 8 new timber framers from Tennessee, Indiana, Maryland and Missouri.

GRAND OAKS TIMBER FRAMING

October 7 - 13, 2007 Workshop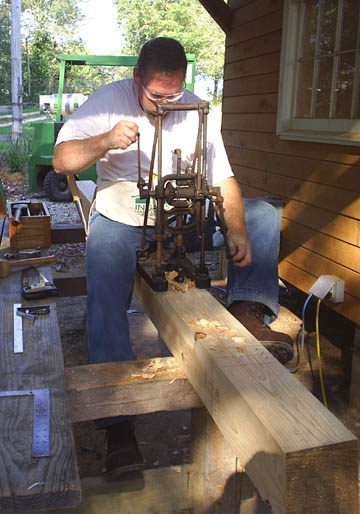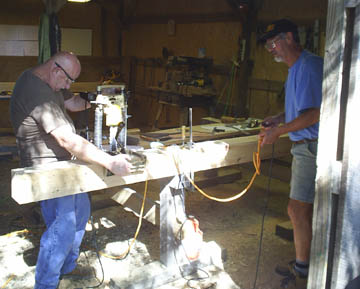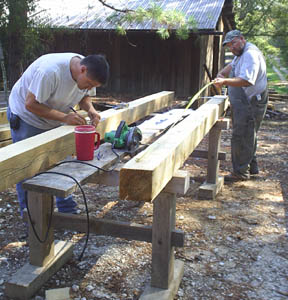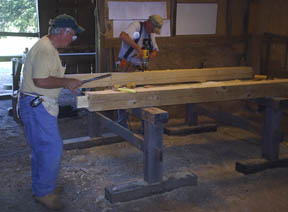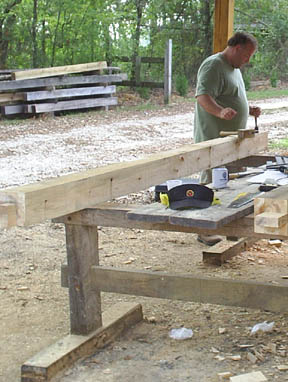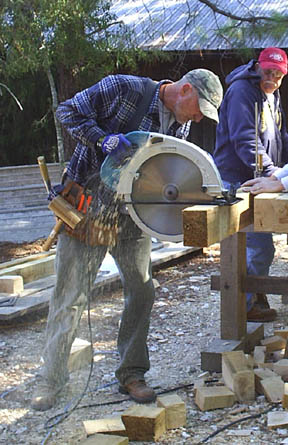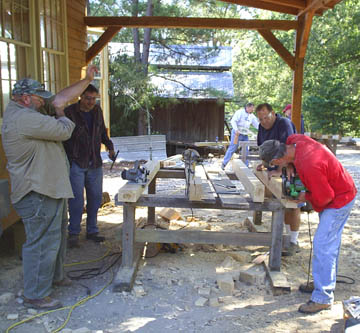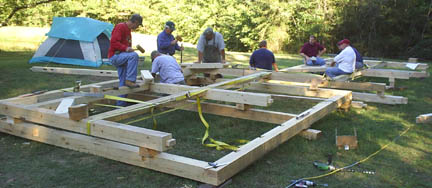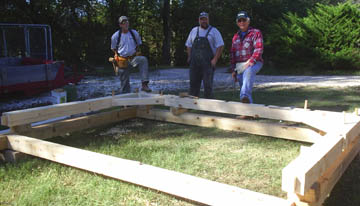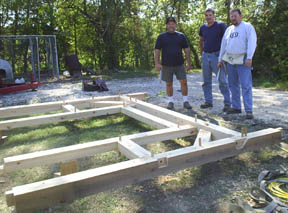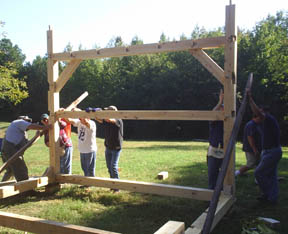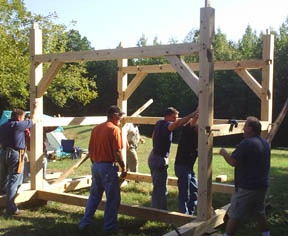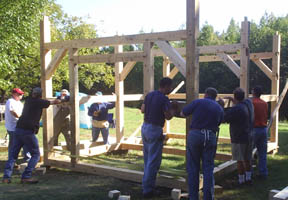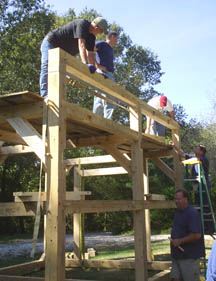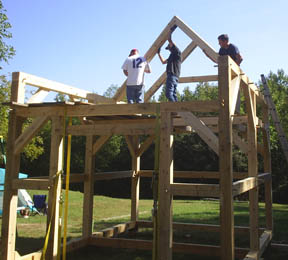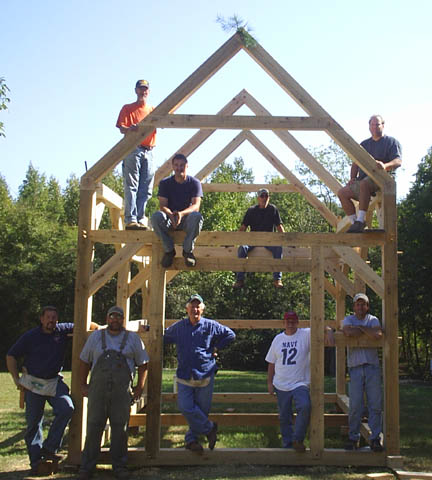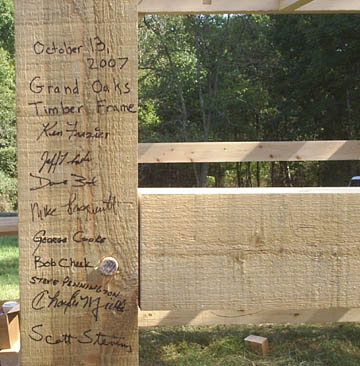 "Muscle versus Machine!"  In the end the chain mortiser won out, but at least he gave the hand cranked mortiser a try.  Remember to unplug the electric mortiser when making adjustments!

It was a good group again!  They spent the week laying out timbers, double checking, cutting, chiseling and put together a nice looking timber frame!

Cutting dovetail tenons together.

Trial fitting the sides of the timber frame before assembling the bents.

Each bent crew cut a really nice looking bent.  By cutting all of the pieces of one bent, you get to see how well your joinery comes together.

Bents 1, 2 and 3 go up quickly by hand!

Setting the top plate and the rafters into position.

Another historical day at Grand Oaks Timber Framing!  This was my "Lucky #13" workshop in which we hand raised this frame on October 13, 2007.  After the workshop the frame came down and was loaded on a trailer and went to Maryland with one of the workshop participants.  A new batch of timber framers from Grand Oaks!