Timber Framing Workshop at

Grand Oaks Timber Framing

October 10 - 16, 2004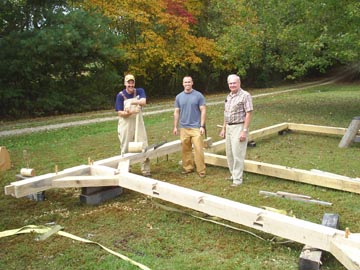 It was another great week of timber framing and a good group of new timber framers.  They did some excellent work on their joinery and put together a very nice looking queen post timber frame.  Participants were from Illinois, Arkansas, California, Texas and Missouri.

Bent 1 Crew with a nice looking post and beam.

The morises for the floor joists are housed dovetails.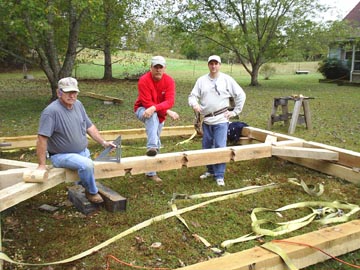 A confident Bent 2 Crew had a father/son reunion in Paris.  Dad came from Illinois and the son came up from Texas.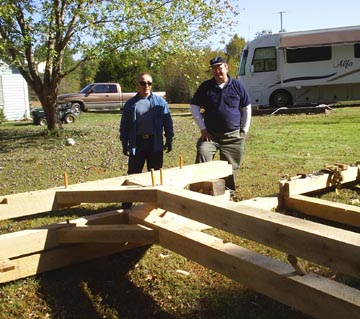 The Bent 3 Crew did not let the assembly of two bents before them intimidate them and they put together a nice looking bent!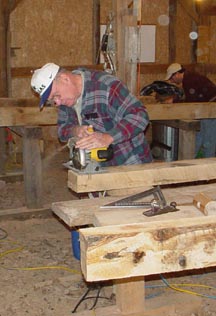 This workshop was given to me as a gift by my children and it was the greatest gift that I've had in a long long time. Everybody should be so lucky!!! Great workshop!!!


Bob K., Illinois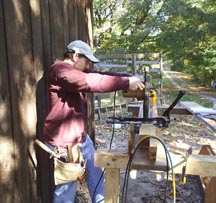 Cutting a mortise on the collar tie.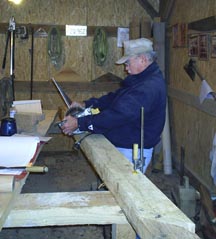 Checking the sawblade for square before cutting.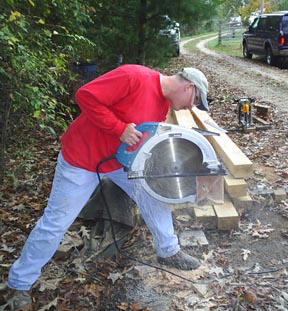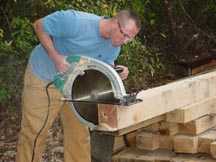 A couple of the fellows give the big 16" saw a try.  It can be a bit intimidating, but with some practise it is a useful timber framing tool.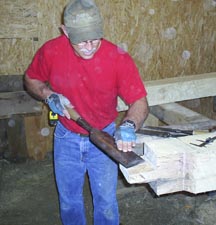 Cleaning up a tenon with a slick.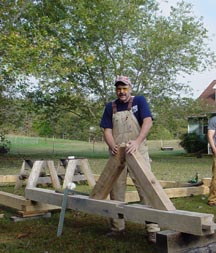 Trial fitting the braces before the final assembly.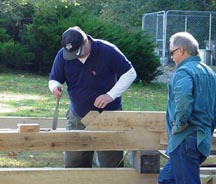 Making some minor adjustments on the brace tenon.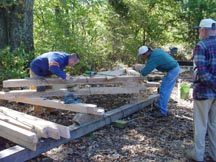 Assembling the rafters and collar tie.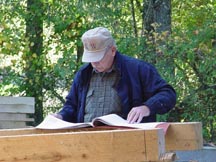 Now, how in the heck am I suppose to cut this next timber?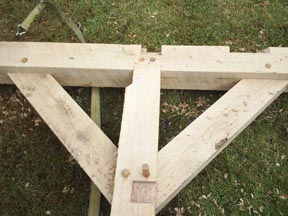 These guys cut some nice looking joints that could be used in a timber framing book!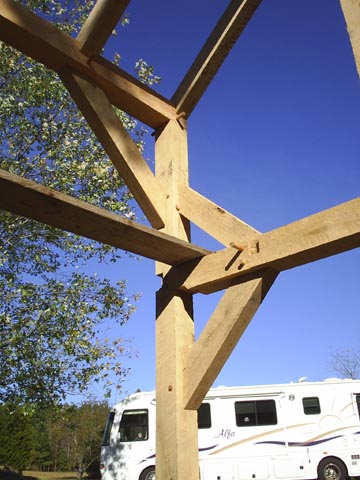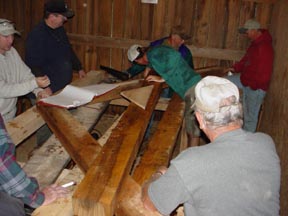 Scribing the collar tie with the rafters.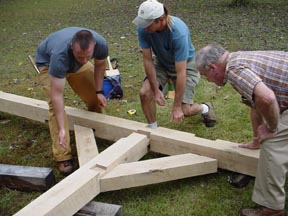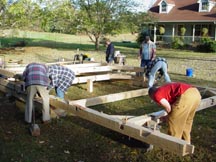 Final prep work before the raising is to begin.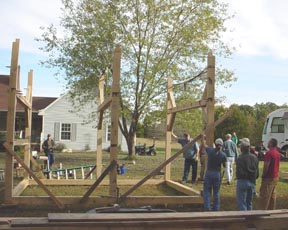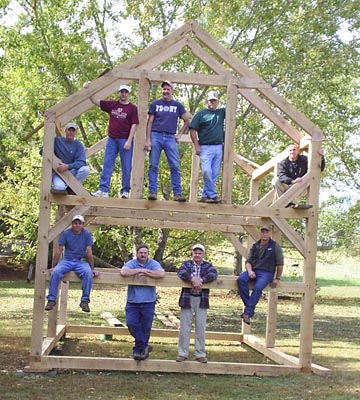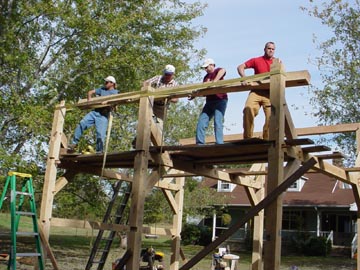 Setting on the plate to connect the bents together.

Another Grand Oaks Timber Frame has been cut by a new batch of timber framers!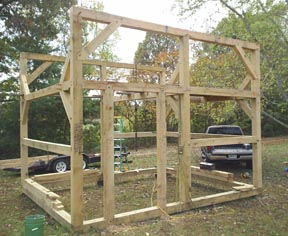 View of side of timber frame with door posts and outside floor joists.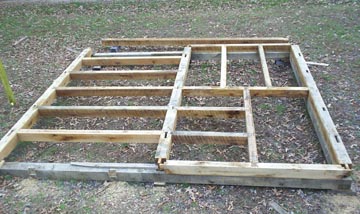 Layout of the second floor timber frame floor joists.

It's amazing how much I learned in just one week at Scott's workshop. He is a great teacher and host. I walked away with the knowledge confidence to build my own! What a great week!


       Jeff S., California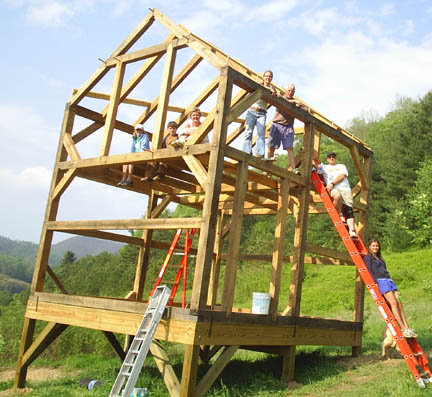 The timber frame was reassembled in North Carolina by a small, but willing and able crew.  This was the first time I have had so much female participation in a timber framing project.  They pulled their weight in lifting those bents and hoisting up the rafters towards the end of the day.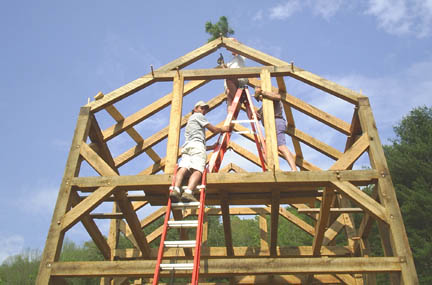 The traditional pine bough was attached by the new owners.

This original Grand OaksTimber Frame will spend many years overlooking this beautiful valley in western North Carolina!