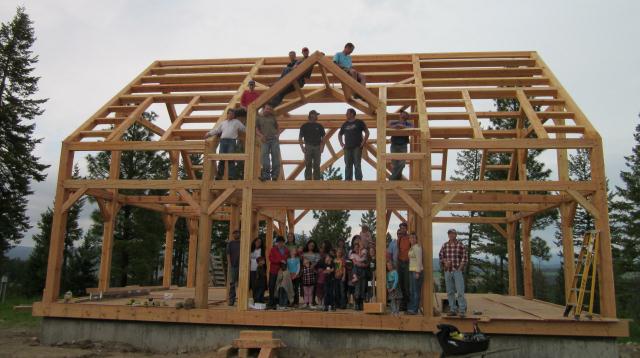 Howard Timber Frame - Spring 2011

Final shot of timber frame on raising day.

Every house is built by someone,

but God is the builder of everything.

                                                 Hebrews 3:4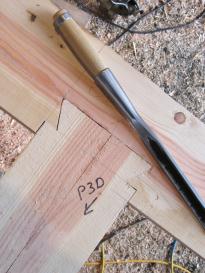 Housed Dovetailed joint used

thoughout the timber frame.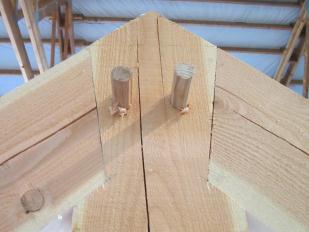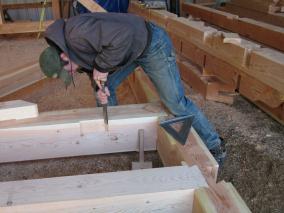 Trial fitting adjustments of mortises.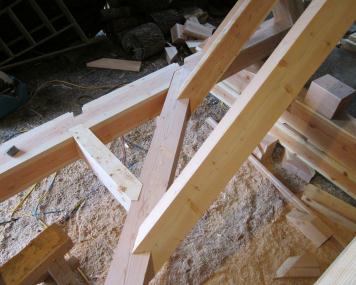 Valley rafter joinery details.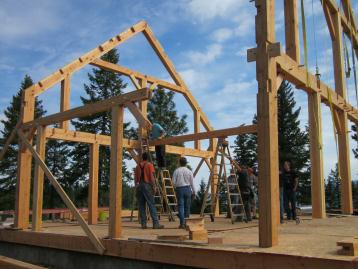 Flying the King Post assembled.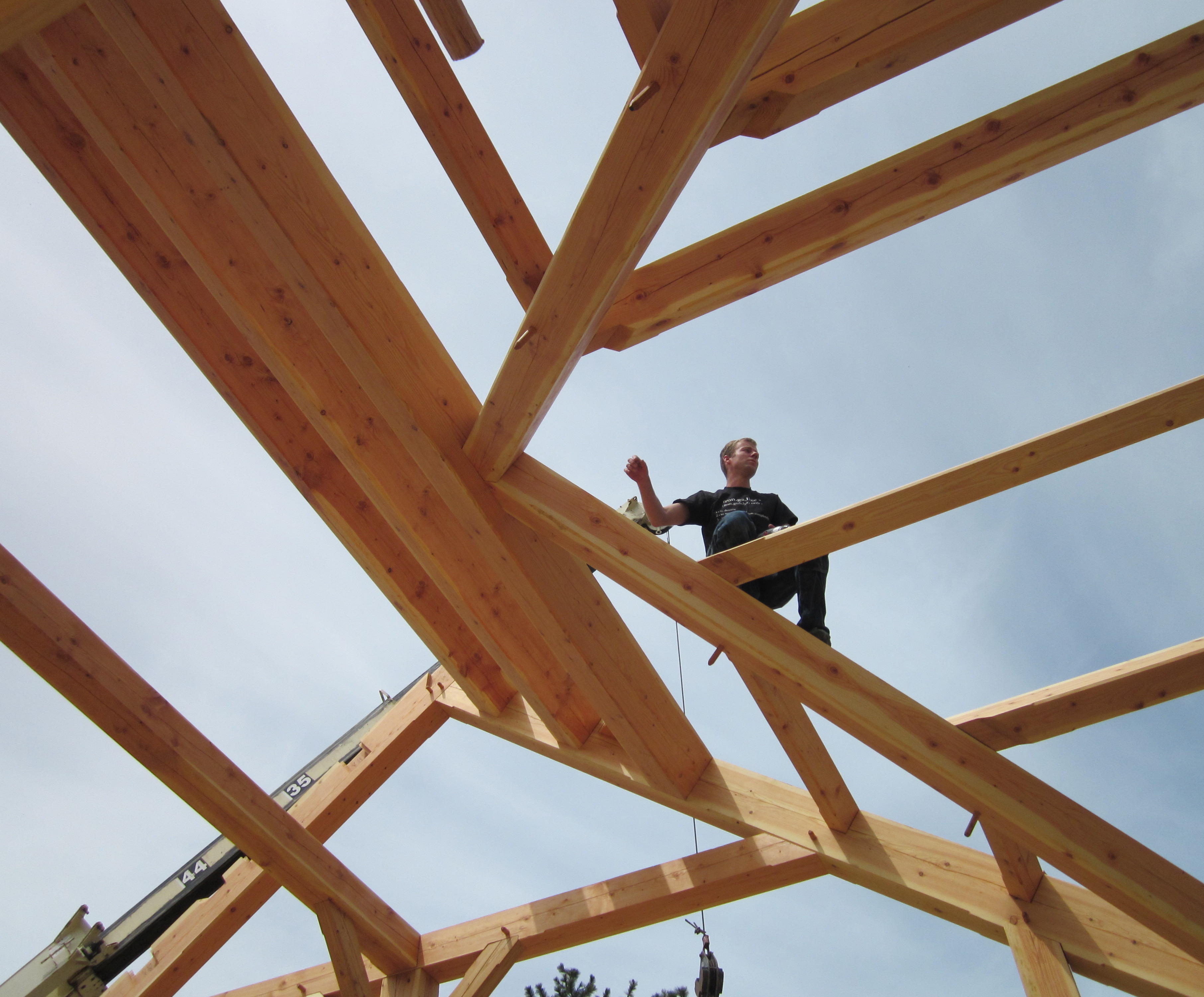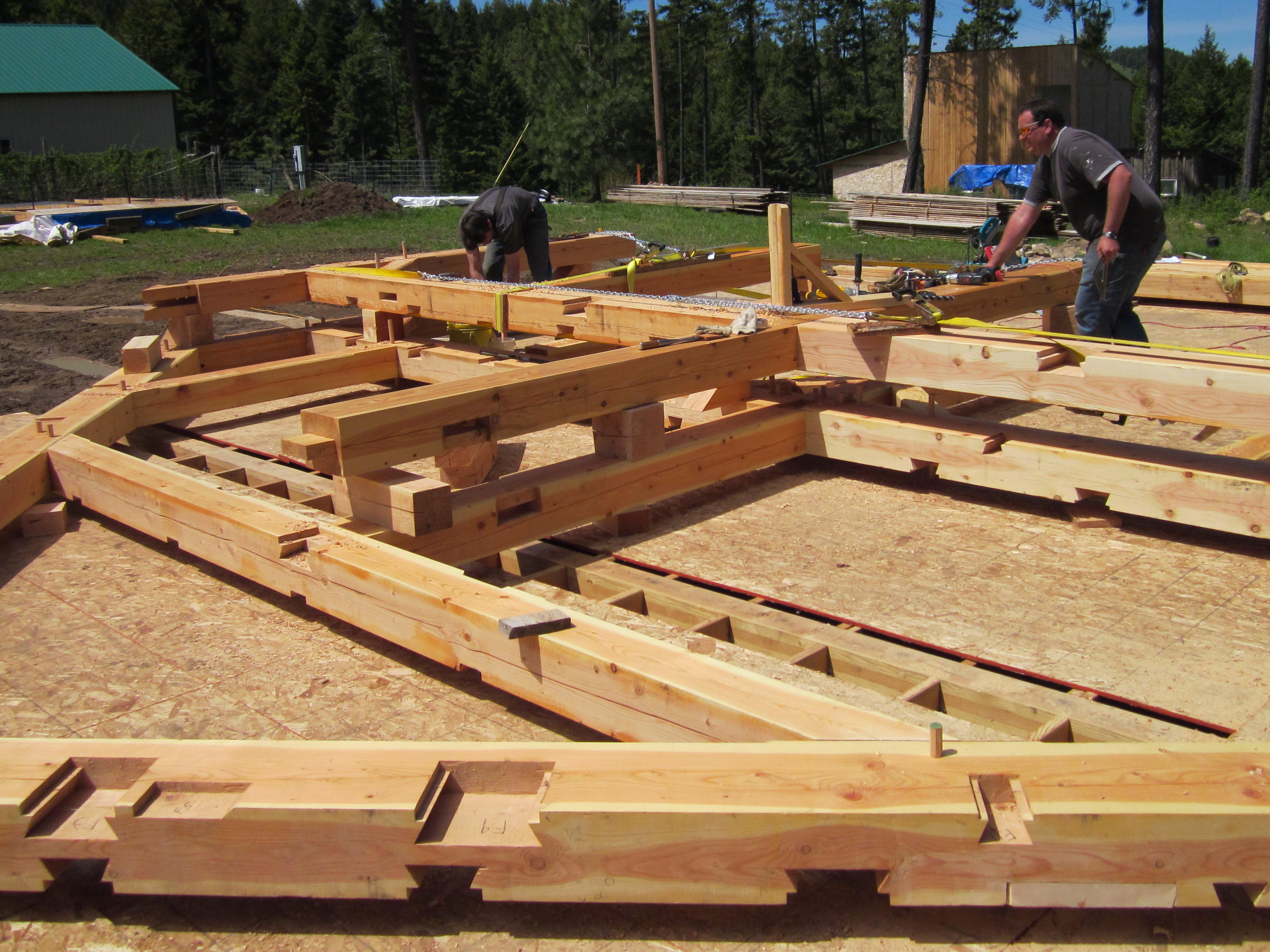 Assembling Bents for "raising" day.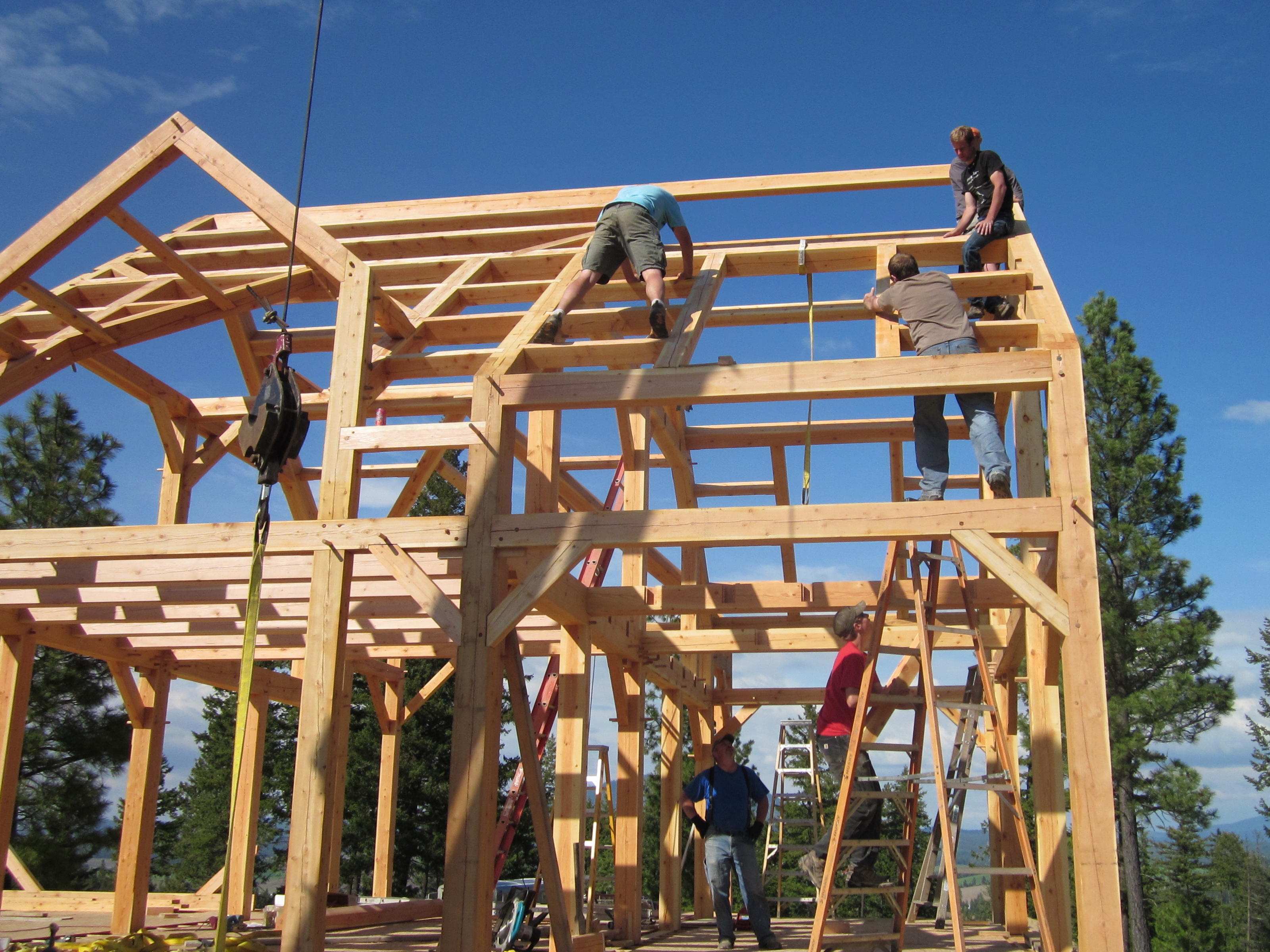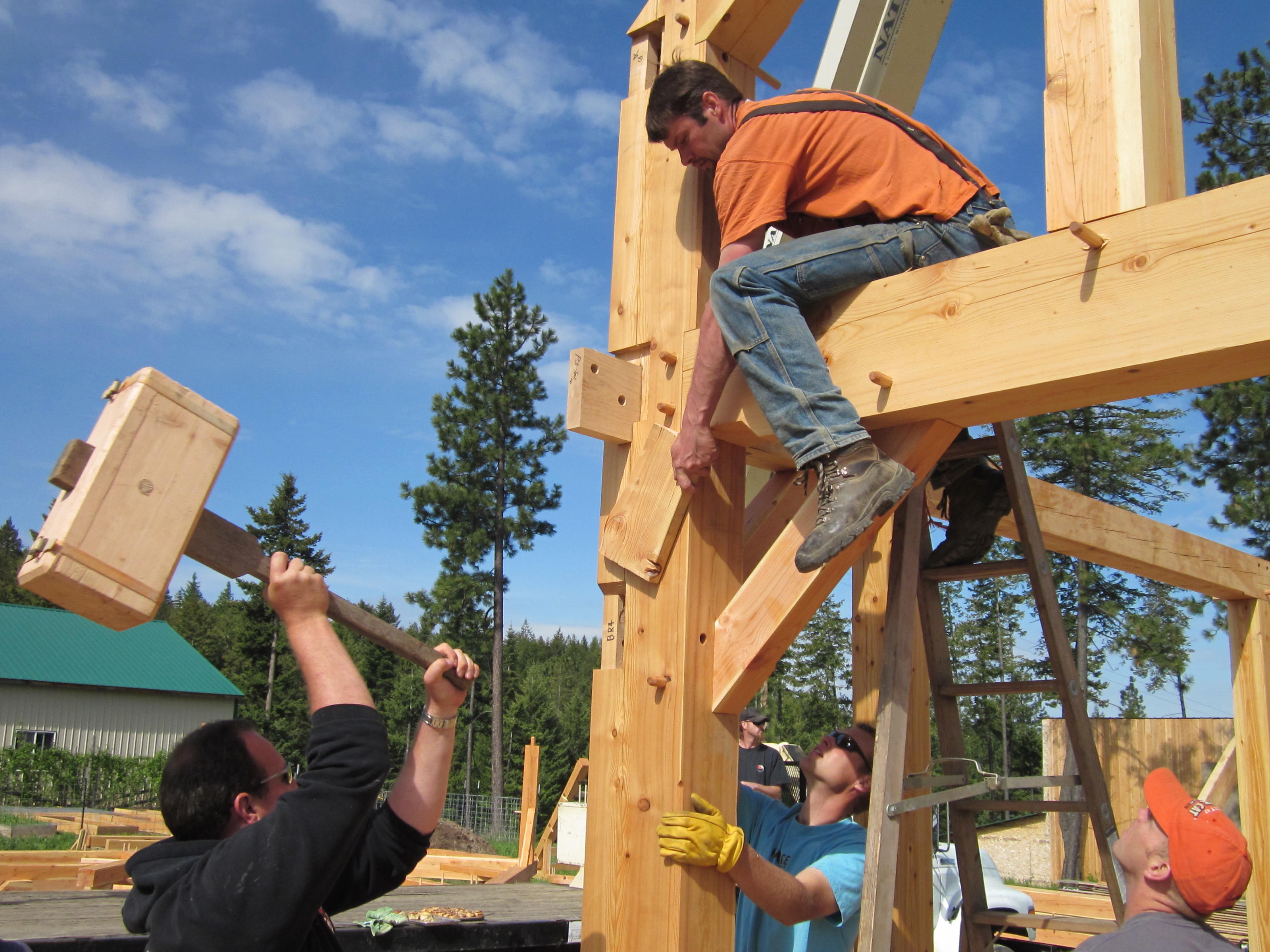 Persuading a post into position.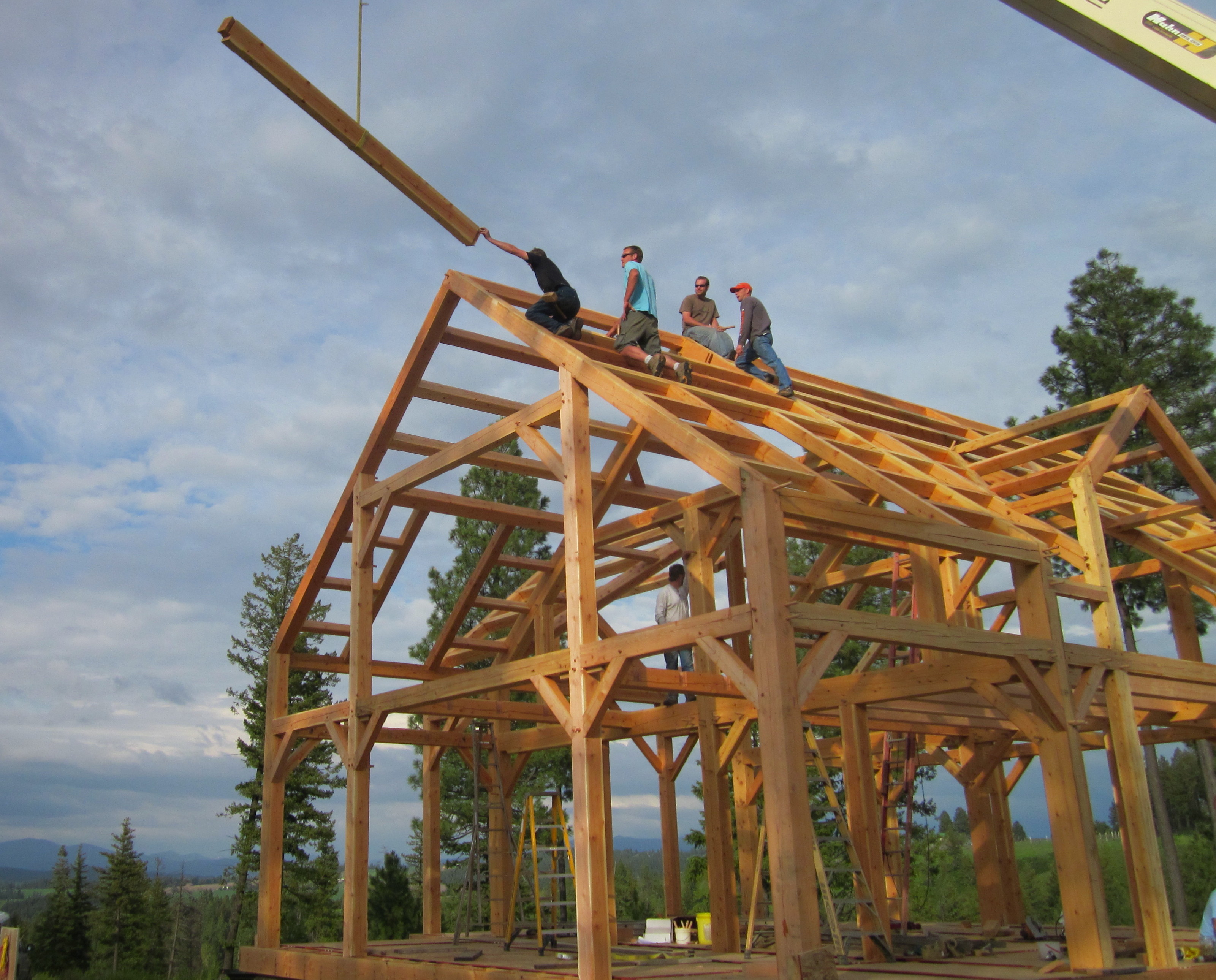 Last timber for the day flying in!